NFL playoff picks 2017 are well underway, with sharps dominating football scores and odds thus far. Miami Dolphins vs. Pittsburgh Steelers and Green Bay Packers vs. New York Giants.
NFL sports betting picks are up for Sunday as most professional gamblers are on fire on bowl betting and NFL picks. We start out with the greatest, Joe Duffy. JDP is 12-3 in football including a 2-1 start to the NFL playoffs with Texans, plus Seahawks UNDER. Both NFL sides and note that that includes an upgrade to a Wise Guy.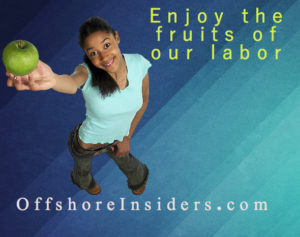 Win with more than just NFL late in the day. Get NBA Interconference Game of the Month among two NBA. A very rare scheduling and results anomaly gives all pro gamblers a gift from heaven tonight. Intel revealed.
It is a special day for the MasterLockLine, which has been winning since 1980 on the scorephones. Because we monitor every pick from every last legitimate supplier, we have every justifiable Game of the Year and release more authenticated big bets than any source on earth. Today, you get one in the NFL and have so far and away the biggest totals picks on each game. Oh ride one of the great NBA OU streaks in history as well!
One of the few handicappers on earth whose winning can be traced back to last century, picks sold on some of the highest volume sites on the internet, Playoff Game of the Year Giants vs. Packers
No. 1 NFL handicapper for 2016-17 is out of Texas. Their Bet the Ranch plays had as good of a sports season as any highest rated play from any handicapper, any year, any sport that the MLL staff has seen since monitoring sports services in 1980.  Bet the Ranch on Texans wins easily. Wild Card Bet the Ranch Total of the Year on New York Giants vs. Green Bay.
Suffice to say, Sam Katz Sports and other radio touts are not on the radar when it comes to top sports handicappers. But pick up your phone. Sam Katz needs your credit card number!
2016 has been one of the best ever in all sports for the famed Pan-Asian Syndicate is beyond reproach the most sought after source for totals winners in the world by high rollers and they are a MasterLockLine Exclusive.  10-0 run in NBA, all totals including 2-0 sweep right here yesterday. NBA and NFL totals as NBA streak goes to 11-0! NFL total is Miami vs. Pittsburgh
No. 1 all-time NBA and college basketball handicapper combined goes back to the scorephone days. They are one of the Big 3 NBA services we continue to ride.  Today NBA Parlay of the Month
Now to the top technical handicapper in history, Stevie Vincent. He is also the premier totals expert. Stevie continues to cruise along at 8-2 with Level 5 bets, 11-5 overall. Get a pro football Perfect Play and a collegiate hardwood Level 5. A Perfect Play is when a 100 percent angle involving at least 12 games applies to one side or total. Get all this and every winning pick, every day at OffshoreInsiders.com